Mental health: Tips for starting the conversation
When talking about mental health, one of the biggest obstacles is opening the conversation. So here are some tips you can use when a friend, family member or colleague might be struggling with their mental health.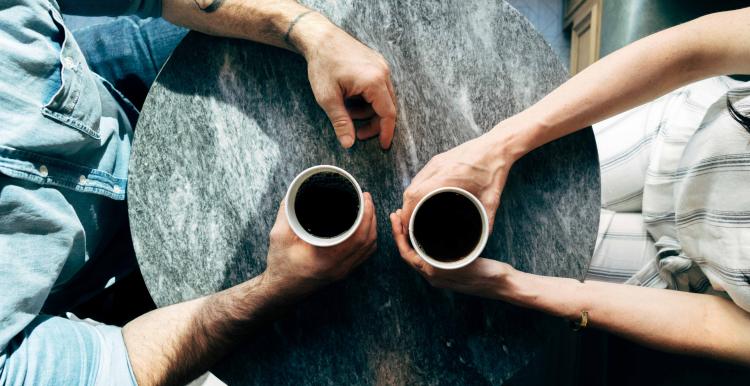 Be respectful
It can feel uncomfortable and very exposing to talk about your thoughts and feelings, especially if they're around mental health. Don't try to make light of the subject or treat it like a joke. However strange the subject might seem to you, remember it's very real to them.
Listen and reflect
Listening sounds like an obvious point, yet when someone is discussing a complicated subject with you it can be tough to listen and give answers at the same time.
But you don't need to have the answers – they probably just want someone to be there. The best way to show them that you are listening is by reflecting with them. This could you saying something like, "that sounds really difficult" or "thank you for telling me", to show you appreciate having the conversation.
Ask questions
We get nervous around seeming interested in others' mental health, but it's better to ask questions. It may help them to get things off their chest, and by keeping the conversation flowing it shows you care.
Some of the questions you might ask:
"What does it feel like?"
"What kind of thoughts are you having?"
"How can I help?"
Don't try and fix it
It's natural to want to fix things, but it might not be helpful and possibly unsafe. Remember it isn't your job to make their mental health problem disappear – it's usually more helpful just to listen, ask open questions and do things you'd normally do together.
Increase your awareness
You might find it helpful to learn a bit more about what they're going through.
You could do this by;
---
These are a couple of step you can take, but if you would like to know more about what you can do to remove the stigma around mental health conditions, check out Time to Change. All the information here and more can be found on their website.