Meet Grace
Grace lives in West Kent and she is a volunteer Change Maker. 
She regularly chats to her neighbours, and people living in her village, about the last time they went to the GP, visited a Care Home, used the optician, had a social care assessment or had a hospital appointment.
She captures all their stories.
Thanks to Grace, we now understand how people living in her village find it really hard to get public transport to the nearest GP surgery.
Thanks to Grace, the people in her village now have a voice.
Thanks to Grace, we can make sure decision makers hear their voices and take steps to finding a solution.
Thanks to Grace, change has happened
Grace is a Change Maker
By talking and listening to people, I have made change happen. That feels good.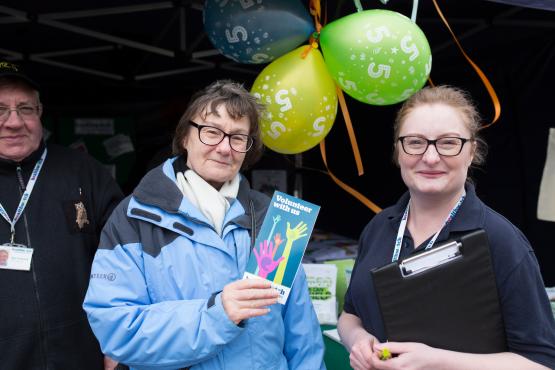 We're looking for more people like Grace
Can you be a Change Maker in your community, your workplace, or your neighbourhood?
Be part of the Change. Apply today
5,053
People gave up their time last year to volunteer with Healthwatch and help make a difference to local health and care services.