What are AHPs and what do they do?
Allied health professionals (AHPs) are one of the largest workforces in the NHS, but do you know who they are?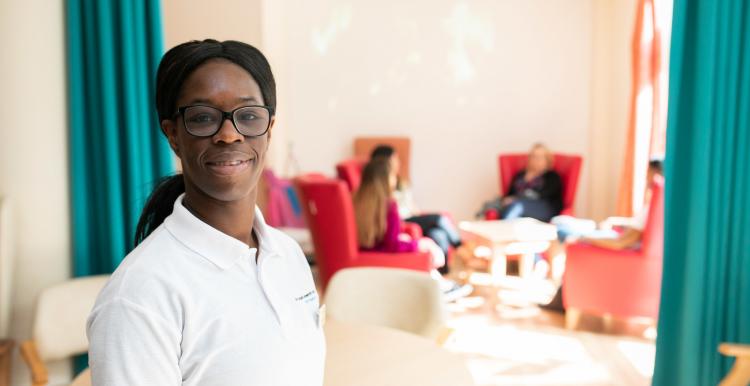 What is Allied Health?
Allied health is a term used to describe a wide range of health professionals who aren't doctors, dentists or nurses. They are prominently degree level professions and professionally self-governing specialists.
They provide care to assess, treat, diagnose and discharge patients across social care, housing, education, and independent and voluntary sectors. 
What are the types of AHPs?
There are 14 difference Allied Health Professionals within the NHS. 13 out of the 14 AHPs are regulated by the Health and Care Professions Council (HCPC) with Osteopaths regulated by the General Osteopathic Council (GOC).
Who is an AHP?
The list of Allied Health Professionals includes;
Art Therapists - These professionals use art as a type of psychotherapy to encourage clients to explore a variety of issues including emotional, behavioural or mental health problems, learning or physical disabilities, life-limiting conditions, neurological conditions or physical illnesses.
Drama Therapists - Drama Therapists are both clinicians and artists that draw on their knowledge of both theatre and therapy to use performance arts as a form for psychological therapy.  
Music Therapists - These professionals engage clients in live musical interaction so as to promote an individual's emotional wellbeing and improve their communication skills. 
Chiropodists/podiatrists - these specialists provide essential assessment, evaluation and foot care for a wide range of patients with a variety of conditions both long term and acute. 
Dietitians - Dietitians are the only qualified health professionals who assess, diagnose and treat diet and nutritional problems at an individual and wider public health level.
Occupational Therapists (OTs) - OTs work in the NHS, local authority social care services, housing, schools, prisons, voluntary and independent sectors, and vocational and employment rehabilitation services as well as in education and research. They work with people of all ages and abilities.
Operating Department Practitioners - these professionals are highly skilled healthcare practitioners that support patients of all ages during each phase of the patient's perioperative care, including anaesthetic, surgical and recovery. 
Orthoptists - Orthoptists help premature infants with any damage to the retina of the eyes, children with reduced vision, adults and children with eye movement defects due to diabetes, high blood pressure, endocrine dysfunction, cancer, trauma and stroke.
What to find out more? 
To see where we got all our information and more about AHPs ,check out NHS England's website.