NHS not tracking why an increasing number of people are going back into hospital after having been discharged
Hundreds of thousands of people are having to go back into hospital within 30 days of being discharged, but a lack of data means the NHS is not analysing the reasons why.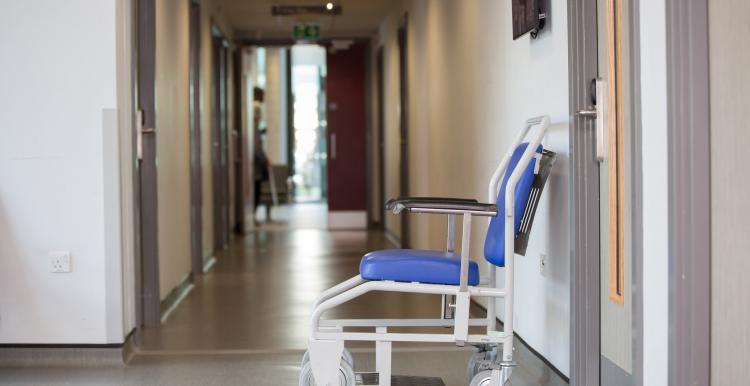 Significant spike in emergency readmissions over the last year
Continuing data gap means NHS can't fix problems or share success
Efforts to free up hospital beds not the root cause according to analysis 
Not every 'emergency readmission' can or should be avoided. New approaches to care in hospital and in the community mean services sometimes plan more but shorter hospital stays for some people. But we know from the stories shared with Healthwatch that people are having to return to hospital for complications which could have been avoided, in particular elderly patients and those receiving end-of-life care.
New research, conducted by Healthwatch for the second year in a row, shows that the number of emergency readmissions is continuing to grow and is rising faster than before. The number of cases is also rising faster than the overall rate of admissions, suggesting this is about more than just the general increasing pressures on the NHS.With the NHS making no visible progress on publishing national level data, Healthwatch England asked 125 hospital trusts to provide a day-by-day breakdown of their individual emergency readmissions data for each of the last five years.
In total 70 trusts responded with usable data providing a view of over half of hospitals across England. 
In 2017/18 there were 484,609 emergency readmissions reported by the 70 hospital trusts.
The data collected by Healthwatch suggests a 22 per cent rise since 2013/14 where the same 70 hospitals reported a total of 397,952 cases.
During the same time period the numbers returning to hospital within just 24 hours rose by 33 per cent from 53,538 to 71,398.
Readmissions within 48 hours make up 1 in 5 (21 per cent) of the total.
The limitations of the data provided by hospital trusts makes it impossible for the NHS to distinguish between:


Unavoidable readmissions due to unforeseen complications
Planned or predictable readmissions which are being deliberately managed to reduce the amount of time people have to spend away from home
Readmissions which could have been avoided with better planning, communication and cooperation between services.
The headline findings are broadly in line with the trends identified by Healthwatch in last year's report. However, the last 12 months stands out with a reported rise of 9.35 per cent compared with just 0.1 per cent the previous year. 
During the same time period the number of overall admissions to the 70 hospitals actually fell by 0.42 per cent.
Not every readmission is the result of a poorly managed discharge, but such a significant rise over such a short timeframe raises important questions. Yet the lack of data makes it difficult to build a comprehensive picture of who is being affected and why they are coming back in to hospital.
As part of the analysis this year we looked to see if the increase was linked to efforts to get people out of hospital faster and free up beds, which have seen the number of bed days lost due to delayed discharges fall by 28 per cent.
While we continue to hear distressing stories from individuals who felt rushed out of hospital, the data shows no overall correlation between rising emergency readmissions rates and the fall in delayed transfers of care (DToC). A significant achievement given the challenges facing health and social care services.
Healthwatch initially undertook this data collection and analysis because no official national dataset for emergency readmissions has been published since 2012/13. After raising concerns with the Department of Health and Social Care last year, in March 2018 Healthwatch secured a commitment from the Government to work with NHS England and NHS Digital to start publishing the data again. However, progress since has been slow.
A range of external organisations including the British Red Cross, Nuffield Trust, Health Foundation, the National Audit Office, the CQC and the Public Accounts Committee have all helped to focus attention on this issue since. Healthwatch is therefore calling for renewed efforts from the NHS to sort out the data and make sure it is used to reduce distressing avoidable readmissions.