Do you know someone who is helping to look after someone?
Many people might normally be caring (albeit informally) for a neighbour or family member. For example, they may usually collect a prescription or do the shopping for someone. They may cook a hot meal for someone regularly.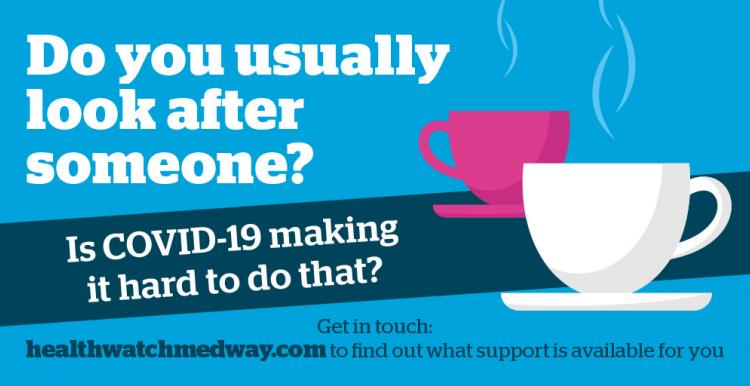 The current social distancing measures may be making it more difficult to do this.
Alternatively, you might have had a family member or friend move in, so that you can help look after someone during this period. Did you know that helping someone on a regular basis, with aspects of their daily life, makes you a carer?
Does that apply to you, or someone you know?
If so, there is support available for you. 
Register HERE
We will make sure you get a call from Carer's First Medway.
We are trying to reach the thousands of people who are looking after others, but not yet aware of the support that could be available. Understanding the needs of these 'hidden' carers will help inform health and social care planners.
PLEASE encourage people you know who may benefit from this service to get in touch.