What people have told Healthwatch about mental health
For the past three years, mental health has been the number one health and social care issue for the Healthwatch network. Take a look to see what people have told Healthwatch about their experiences.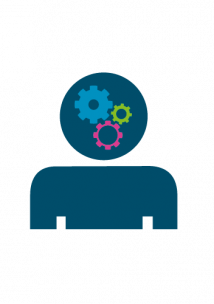 Summary
Local communities across England have told us that they want to see mental health prioritised. Healthwatch England's new programme of work is a direct response to that.
The following briefing sets out Healthwatch England's plan of action on mental health and how the Healthwatch network and stakeholders can get involved.
It outlines the beginning of their multi-year programme where they will find out what support people want with their mental health. It also sets out how Healthwatch England will share this insight to influence policy, commissioning and practice at a national and local level.  
Top six issues people share with us about mental health:
People struggle to find information about the support available
Mental and physical health needs are often treated in isolation
People don't always get the same level of service
Long waiting times to access mental health services and receive a diagnosis
Non-mental health professionals don't always have the right information and training they need
People often don't feel listened to or involved in decisions that affect them
To support our work on people's experiences of mental health, we commissioned a literature review of existing research. The literature review explored research that focuses on the experiences that people from underrepresented groups have while accessing mental health services.