How Covid can change your life
Five people spoke to us in detail this week to tell us how Covid has changed their lives.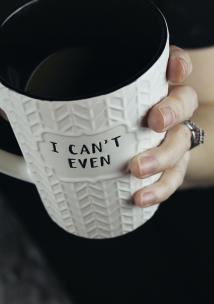 They told us what it was like when they were diagnosed and how they are feeling now.
All five of them still have lasting effects of Covid months after their diagnosis.
They talk openly and honestly about the impact Covid has had on their mental health and day to day lives.
I feel like a prisoner in my own body
I just feel so alone. It's a very lonely illness
I'm frightened that I won't be able to do my job again. I feel like a different person.
Thank you
We want to thank all of you for sharing your story with us so openly and honestly. Your story is already helping decision makers plan how best to support people who are struggling with the long term effects of Covid. 
If you're still struggling, get in touch with us too. Maybe it's one of your family who had Covid - tell us what it's been like for you looking after them.
Whatever your story, it could help someone else.