How does Asthma impact your daily life?
One in 12 people have asthma. That means that thousands of people in Medway are dealing with the effects of asthma every day. We heard from some Medway residents about their story.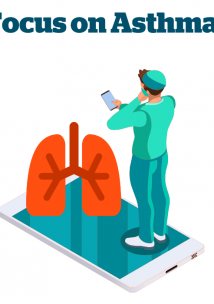 Thirteen people came forward to share their experience of living with asthma. They told us how asthma effects their lives and the support they get from the NHS and local community groups.
Over last year it's been tricky to get hold of an asthma nurse. I am supposed to have an annual asthma review but because of COVID it just didn't happen.
Friends have been saying 'oh you can come out and meet up now' but I am going to isolate until I've had my second injection. I am anxious about coming out again
I'm unable to go some places in the winter. I can't go to high streets due to all the smoking.
Read our report below to hear everything that people told us.
We've made a number of recommendations including a wish that more people are aware of Medway Asthma Self Help (MASH) which is a support group for people living in Medway who have asthma. MASH offers a free appointment with an asthma nurse. For more information about MASH click here 
MASH can also help you:
 Have asthma allergy testing

 Have a lung function test

 Receive advice on treatment and using inhalers