Have you had your smear test recently? Did you know 75% of cervical cancers can be prevented by having a smear test?
Nine women are diagnosed with cervical cancer every day in the UK. 75% of cervical cancers can be prevented by cervical screening (smear tests).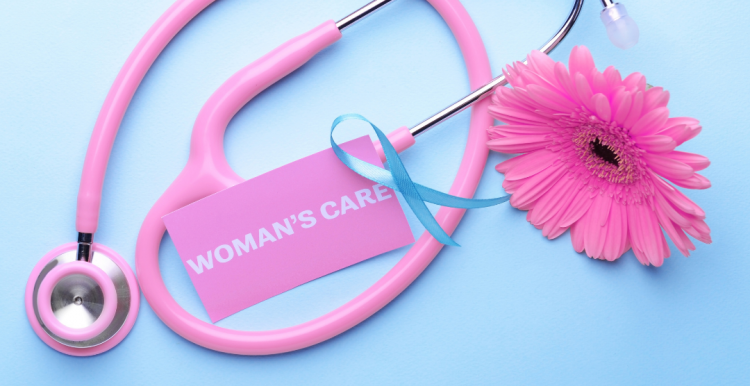 Every year, 220,000 women and people with a cervix are told they have cervical cell changes after their screening, and many more are given an HPV diagnosis. This can mean more tests and treatments and it can be an incredibly hard time, but it could mean a brighter future.
January 17th – 23rd marks Cervical Cancer Prevention Week. It's a good time to get your smear test booked and swot up about how you can reduce your risk of the disease.
How can I help to protect myself from cervical cancer?
Make sure to attend your cervical screening appointments when your invite comes through
Know what the symptoms of cervical cancer are and get medical advice if you experience any symptoms
If you're between 11 and 18, get your HPV vaccination
Practice safe sex. Condoms can help reduce the risk of being infected with HPV
Don't smoke. Smoking can double your risk of developing cervical cancer
Get talking about Cervical Cancer
Jo's Cervical Cancer Trust, the UK's leading cervical cancer charity, is encouraging all of us to get talking about Cervical Cancer. Start a conversation with your friends and family and use the hashtag #CervicalCancerPreventionWeek to spread awareness online.
They also want us to get involved by:
Using social media to talk about cervical screening.
Share your experiences of a colposcopy or getting unexpected cervical screen results.
Share tips and information from the many resources available, and signpost to support services
Get your workplace involved and display posters
Take on a fundraising challenge.
Macmillan and NHS England will also be bringing you an hour of bite sized education on Thursday 20th January at two different times of; 1 pm – 2 pm and 7 pm – 8 pm.
They will be providing two sessions via Microsoft Teams covering the following:
An overview of cervical cancer
Screening
The HPV vaccination
Predisposing risk factors
Signs and symptoms
Suspected cancer referral
Support for diagnosis.
Both sessions will be the same and therefore you only need to join one. If you would like to register for either session, please use the below links:
1 pm: https://www.eventbrite.co.uk/e/239062541497   
7 pm: https://www.eventbrite.co.uk/e/239057887577
Have you had a smear test recently? Tell us about it?
Was it a good experience? What could have made it better for you?
Tell us here