Strep A advice for families - Information from the NHS
There has been a widely reported increase in group A streptococci bacteria infection, particularly among children.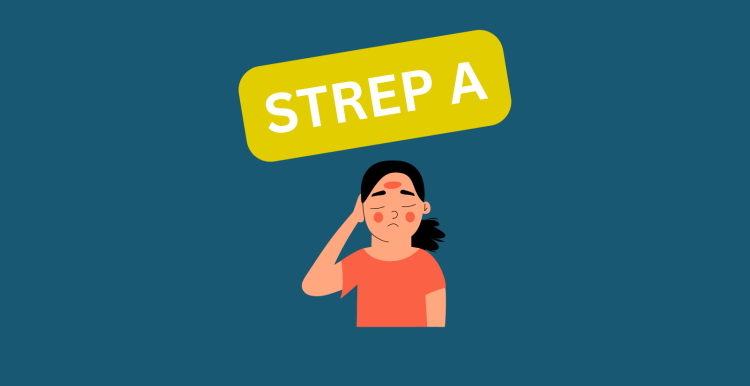 Group A streptococcus (GAS) is a common bacteria. Lots of us carry it in our throats and on our skin and it doesn't always result in illness. However, it is responsible for infections such as tonsillitis, scarlet fever, and the skin infection impetigo among others. There is a current increase in cases of scarlet fever. 
While infections like these can be unpleasant, they rarely become serious when treated with antibiotics.  
In very rare cases, the bacteria can get into the bloodstream and cause an illness called invasive group A strep (iGAS).  
While still very uncommon, there has been an increase in iGAS cases this year, particularly in children under 10-years-old. 
It's always concerning when a child is unwell. GAS infections cause various symptoms such as sore throat, fever, chills and muscle aches. As a parent, if you feel your child seems seriously unwell, you should trust your own judgement. 
Contact NHS 111 or your GP if: 
your child is getting worse 

your child is feeding or eating much less than normal 

your child has had a dry nappy for 12 hours or more or shows other signs of dehydration 

your baby is under three months and has a temperature of 38°C, or is older than three months and has a temperature of 39°C or higher 

your baby feels hotter than usual when you touch their back or chest, or feels sweaty your child is very tired or irritable.
Call 999 or go to A&E if: 
your child is having difficulty breathing – you may notice grunting noises or their tummy sucking under their ribs 

there are pauses when your child breathes 

your child's skin, tongue or lips are blue 

your child is floppy and will not wake up or stay awake. 
NHS services are busy at this time of year and waiting rooms have limited space. To avoid overcrowding it would be appreciated if only one family member or carer attended with a child, although we recognise this is sometimes not possible. 
Have you, a child in your care, or someone you know had Strep A?
Tell us our story
By sharing your experience about the support you received, you could help improve the care for people like you.