Have you or those you know experienced a mental health crisis?
Across February and March, the NHS are holding Forums attended by a Lead NHS Officer to understand the experience of Crisis services in Kent. These Forums are to guide changes and improvements, with interest in those who have been on Section 136.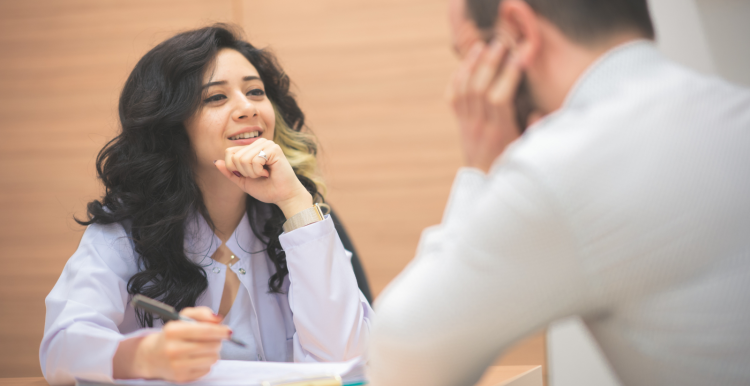 Opportunities to join exist online and in person.  For more on how to share your story, click here 
Read on for more information on Crisis Services and Section 136 in Kent 
NHS Crisis services are available 24/7 to deal with mental health issues that are acute or have deteriorated into a crisis. 
Crisis services include: 
Helplines and specialist teams 
Emergency appointments 

Accident and Emergency (A&E) 

Crisis Teams 

Crisis Houses 
Additional options (Some available daytime hours only): 
Sanctuaries and safe havens 

Day services 
Helplines are the most available of the options to access when experiencing a crisis.   For an extensive list of national helplines click here 
Emergency appointments have become difficult to access in recent years but if secured could involve a GP home visit or accessing the surgery. Under certain emergency services you may not need to be registered with the surgery you access. 
A&E is available as a last resort when the other options have been explored and found unsuitable or unavailable. They are available if you have seriously harmed yourself or are thinking about acting on suicidal thoughts. A liaison psychiatry team within A&E might make an initial assessment called a psychiatric evaluation. This could result in medication being prescribed or admission to hospital. 
Crisis teams, often known as CRHT's or CRHTT's (crisis resolution and home treatment teams) can visit you at home or in a crisis home or day centre. Crisis teams can assess your needs and assist with self-help strategies and in certain cases administer medication. 
Crisis houses offer short term support in a residential setting. These houses are not a clinical hospital type setting, offering stays as short as a single night. Crisis houses are often free to access but some charge. 
Sanctuaries and safe havens are non-residential alternatives, not allowing overnight options and often only open during daytime hours. Some do open 24/7 but even these do not allow sleeping on premises. 
Day services and centres are largely to support management of mental health whilst living at home and in the community. Things like drop-in centres offer group or one-to-one support. A wide range of therapies such as talking, arts, gardening and eco therapy can be found at many of these centres.
When crisis care services are not able to respond to meet your care needs, mental health crisis can require a more immediate action.  
This may take the form of a Section 136. 
To read the definition of Section 136 defined by the mental health charity Mind click here 
Being on a Section 136 allows the police to take you to (or keep you at) a place of safety for up to 24hours. This can be extended if it has not been possible to assess you in that time. The time starts when you arrive at the place of safety, or whenever the police arrived if you are not taken somewhere else. 
Places of safety are locally agreed places, often a hospital, care home but can be your home or someone else's home. Your home cannot be used if you live alone.  
Police stations are used only in emergencies. If you are taken to a police station the custody officer must check you every 30 mins and review you every hour if awake or every three hours if you asleep to see if you should be moved elsewhere. Only adults over 18 can be taken to a police station. There are no rights of appeal but complaints can be made. 
A warrant is unnecessary under the following conditions: 
you appear to have a mental disorder, AND 

you are in any place other than a house, flat or room where a person is living, or garden or garage that only one household has access to, AND 

you are "in need of immediate care or control" (meaning the police think it is necessary to keep you or others safe). 
Police must still consult a registered medical practitioner, a registered nurse, or an AMHP, occupational therapist or paramedic. 
Useful contacts for who to contact and information on what to do in a mental health crisis below. 
Mind resources on mental health crisis: 
Mental health UK - Help and information  
0800 783 9111 - The Kent and Medway Urgent Mental Health Helpline 
Medway Council residents click here 
North Kent Mind – Crisis Support 
0800 783 9111 - The Kent and Medway Urgent Mental Health Helpline