When is getting old, not just getting old?
So many of us put memory loss down to old age; but that's not always true.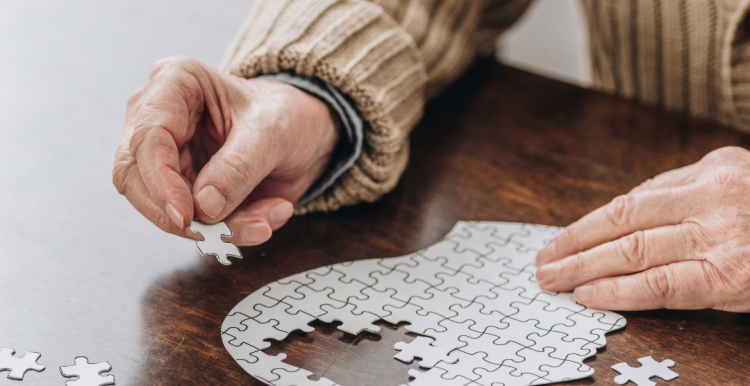 If you're finding that you are forgetting things more often, or if it's affecting your daily life, you should visit your GP.
Memory loss doesn't automatically mean Dementia, but it is our first thought.
It's important to remember that dementia is not a natural part of ageing; it is actually an illness which can also affect the way you speak, think, feel and behave.
What is dementia?
Dementia is a syndrome associated with an ongoing decline of brain functioning. There are many different causes of dementia and many different types.
People often get confused about the difference between Alzheimer's disease and dementia. Alzheimer's disease is a type of dementia and, together with vascular dementia, makes up the majority of cases.
What are the symptoms of dementia?
Dementia symptoms may include problems with:
memory loss
thinking speed
mental sharpness and quickness
language, such as using words incorrectly, or trouble speaking
understanding
judgement
mood
movement
difficulties doing daily activities
Why it's important to get a diagnosis
Although there is currently no cure for dementia, an early diagnosis means its progress can be slowed down in some cases.
A diagnosis can help people with dementia to get the right treatment and support, and to prepare for the future.
How common is dementia?
Research shows that there are more than 850,000 people in the UK who have dementia.
1 in 14 people over the age of 65 have dementia, and the condition affects 1 in 6 people over 80.
The number of people with dementia is increasing because people are living longer. It is estimated that by 2025, the number of people with dementia in the UK will be more than 1 million.
Do you, or someone you look after, have Dementia? Tell us your story
We can use your experience to improve the service for someone else
Being diagnosed with dementia can be a big shock, and it can be hard to know what to do next. Take a look at our guide to find out what support you should receive here