A Windrush Day flag raising was hosted in Dartford to mark Windrush Day and the 75th anniversary of the arrival of the SSE Windrush. Organised by the North Kent Caribbean Network (NKCN) working in partnership with Cohesion Plus and Dartford Borough Council, the event took place on Monday 19th June.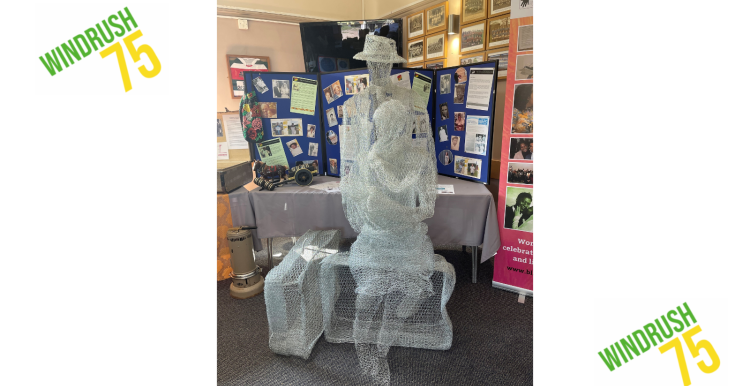 A related event took place on the 21st of June, attended by the NKCN founder Michelle Bramble. The events highlighted the experiences of those arriving in the UK back in the 1950's and 60's. This included the challenges and discrimination faced and how the Caribbean communities endured these difficulties in order to build a life for themselves. 
Healthwatch attended as part of ensuring representation of seldom heard voices across the Kent and Medway area. Several stories were captured on the day and are shared below. We heard about their experiences of travel, work, education, living conditions and the impact of the scandal around deportation.
Healthwatch have also produced a resource available below that shares and offers signposting to support around many of the health concerns faced by those belonging to the Windrush generation and their families, as well as sharing a little of the reason why the day is important. 
Windrush resources
Download the Windrush resources here
Currently Healthwatch Kent are working with the community to ensure their experiences with accessible equipment are taken into account when the new Integrated Community Equipment services are commissioned next year. We continue in our engagement work to hear stories through NKCN and similar voluntary community social enterprise (VCSE) groups representing communities that advocate for seldom heard voices.
Gurvinder Sandher MBE DL, Artistic Director of Cohesion Plus commented:
"We are really pleased to be co-delivering this event with the NKCN marking Windrush Day and the many wonderful contributions made by the Caribbean community to the UK since the 1940's. We wouldn't be the diverse society we are now if the Commonwealth hadn't take up the call to arms by Britain post World War 2 to help rebuild the mother country. As such, today is an opportunity to celebrate the contributions of the Windrush generation and acknowledge their struggles and the many difficulties they faced as well as celebrating their many successes."