Have you used Outpatients at Medway recently?
Was it a good experience? Could it be improved? Your story could make the service better for you in the future.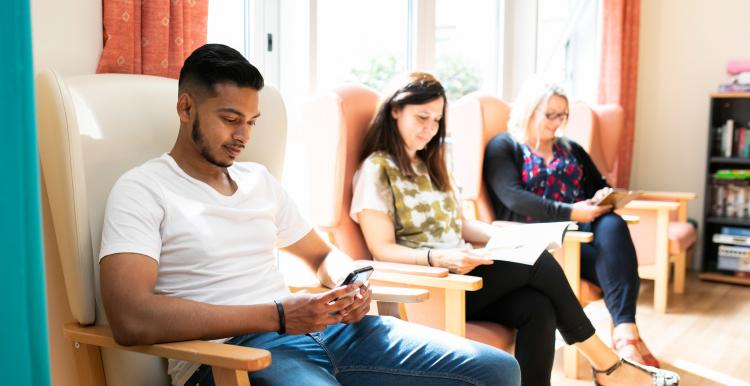 The providers who organise Outpatients are seeking to improve the service. To do that, they need to hear about your recent visit. What could be improved? What is working well? 
The reasons for change
The current NHS outpatient model across England has been described as no longer useful in this day and age.  In the past ten years, the number of appointments has doubled, meaning hospitals like Medway Maritime need to look into their services to ensure they are meeting your needs. 
Medway's model is aimed at bringing more services out into community settings, improving how all parts of the system work better together and making better use of resources.
What are outpatient services?
Outpatients are hospital appointments which do not involve an overnight stay. In 2017/2018 Medway Foundation Trust had 325,000 outpatient attendances.
The services that will be changing for the better are:
Cardiology
Ear Nose and Throat
Gastroenterology services
Gynaecology services
Haematology
Neurology
Respiratory
Rheumatology
Urology
Use your voice
If you have experience of outpatient services, including the ones mentioned above, you can complete Medway and Swale NHS Clinical Commissioning Groups and NHS Medway Foundation Trust's survey online here. 
If you prefer doing it through another method, you can call them on 01634 335260 or email medway.communications@nhs.net. 
There is also a survey for those who work in Outpatient services or refer patients to the services too. If this applies to you, complete this survey here.
Have your say on outpatient services
If you need more information, find out more here. If you'd like to share your thoughts, make sure to do it Please complete the by 11th November 2019.   Take me to the survey 
Can I talk to Healthwatch Medway about it?
If you'd rather not fill in the survey, just drop us a line with your experience. You can contact us anytime on enquiries@healthwatchmedway.com or call us for free on 0800 136 656.