NHS acts on your feedback to improve dental care
Hundreds of you have been in touch to tell us your story about NHS dentists. We've been raising your concerns and now the NHS are making changes.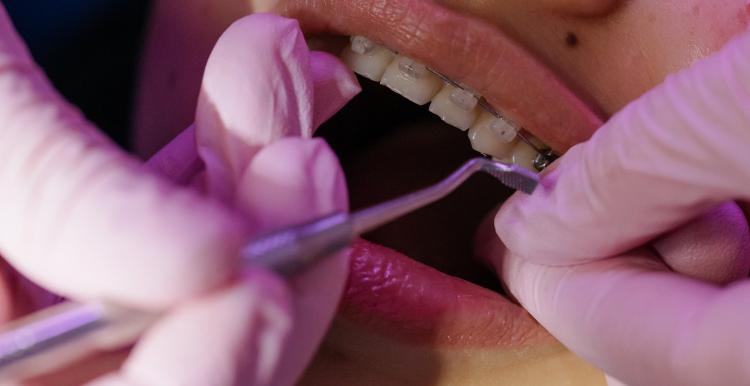 Thanks to your stories, NHS England will now make changes to ensure there is better support for people with complex dental issues as well as improving the information for people who are trying to find an NHS dentist.
Your stories have provided the evidence that the NHS need to change. Your stories have illustrated the difficulties that people have in getting a dentist appointment, and the impact that poor dental care has on you.
More people call us about NHS dentists than any other issue.
Although the issues have been made significantly worse by the pandemic, we have heard many stories that evidence the worsening health inequalities caused by the current dental system. 
People have repeatedly told us that:
they are spending hours trying unsuccessfully to get appointments with an NHS dentist
there are long waiting times unless they are prepared to pay for private treatment
they are being left in pain 
We have made sure decision makers hear your stories
We've worked with the Kent & Medway Local Dental Committee to raise your concerns. We also work closely with dentists, so we understand the pressure they are working under and the complexity of the current NHS dental contracts. 
The issues in Medway are not unique and we have raised your concerns with Healthwatch England. Together we have run a national campaign to get the NHS dental system changed.
What will change?
NHS England has announced several changes to the contract with dentists who provide NHS care, including:
Increasing the payments for dentists when treating patients with complex needs, for example, people needing work done on three or more teeth;
Requiring dental practices to regularly update the national directory on www.nhs.net to clarify if they are taking on NHS patients; and
Moving resources from dental practices that are underperforming
What is our response? 
"Thousands of patients have spoken up about their struggles accessing an NHS dentist over the last few years. This announcement shows the power of their voices, with the NHS listening and taking action.

"The changes should mean it is easier for people to find a dentist taking on new NHS patients. Those with more complex dental problems will also be better able to access care because of the shift in how the NHS pays dentists. Ultimately, we hope these combined measures will end long waiting times, the extended periods of pain many people suffer, and the extreme cases of DIY dentistry we have seen.

"However, these reforms need to be just the start if we are to create an NHS that is able to deliver good dental care for all."