Are NHS waiting times pushing more people to go private?
Record NHS waiting times appear to be increasing the number of people paying for private care, according to a new BBC analysis. Read our response.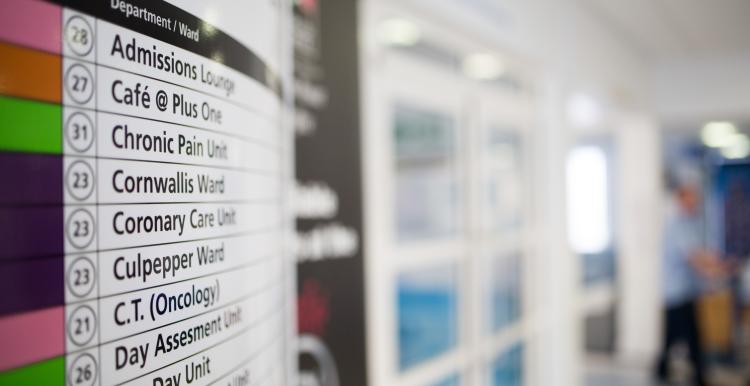 Analysis by the BBC of data from the Private Healthcare Information Network has found that there were 69,000 self-funded treatments in the UK in the final three months of last year - a 39% rise on the same period before the pandemic.
The numbers paying for care also reached 250,000 last year.
This news follows our research with the public, which found that 22% of people we polled had either paid for private treatment or were currently considering it.
Yet, for more than two-thirds of people (65%) we surveyed, going private isn't an option, and with the rising cost of living crisis, the gap between these groups is only likely to grow.
With a record 6.6 million people on NHS waiting lists across the UK, we believe more needs to be done to support people while they wait and prioritise those in greatest need. 
Tackling the NHS backlog is a huge challenge, but decision-makers must find a way to do so without exacerbating health inequalities
Responding to the news, our national director, Louise Ansari, said: 
"We know that some people who would previously have gone down an NHS pathway have already had treatment privately during the pandemic, and almost one in seven of those on waiting lists say they can afford to go private and are considering it. Yet, for more than two-thirds of people going private simply isn't an option, and with the rising cost of living crisis, the gap between these groups is only likely to grow.

"Our evidence also shows that people on the lowest incomes are the most likely to wait the longest for NHS treatment and will have a more negative experience of waiting. In turn, this leads to a worse impact on their physical health, mental health and their ability to work and care for loved ones.

"Tackling the NHS backlog is a huge challenge but decision makers must find a way to do so without exacerbating health inequalities, the extent of which has been laid bare by the pandemic."