How helpful has your GP website been during Covid?
During Covid, we've heard from hundreds of people about how they have been coping. Many people have talked to us about the difficulties they've had to see their GP with many surgeries offering telephone or online appointments.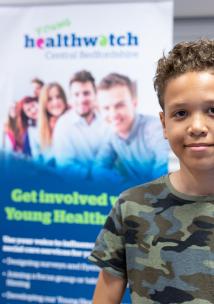 We wanted to explore this further to understand how practices have been supporting their patients during Covid.  Given that face to face communication is currently very restricted, their websites have become crucial ways for GP surgeries to inform, update and support their patients.
We wanted to look at what support they were providing and highlight what could be improved.
What did we do?
We reviewed the website of all 50 GP practices in Medway. 
We used a checklist to see what information was available to patients during lockdown and what could be improved.
What did we find?
You can read all the details in our report below. You can also see how your own GP surgery performed against our checklist.
Here are a few highlights from the report:
10 surgeries had no website
9 practices had no information about Covid-19 on their website
A quarter (26%) of websites had no information about the new procedures for visiting the surgery such as PPE or social distancing
75% of websites had no information about other sources of support for patients such as mental health
How has your GP supported you during lockdown?
Have you managed to get the care and support that you needed from your GP during the pandemic?  
We'd love to hear your story about what has worked for you, or what could be improved?
Downloads
Get a copy of our report here.
Healthwatch Medway Spotlight on GP websites during Covid
How did your GP website perform?