What have we achieved this year?
Over 17,000 people came to us us last year to seek information or to share their story with us.

Read about what we did with your stories and how we helped people.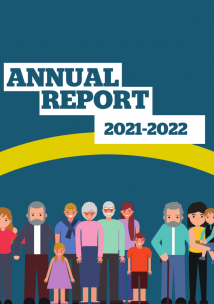 We've picked our best bits from the year to share with you:
Our snapshot of being homeless has informed conversations about how best to support people
Our top tips have helped people to get the most out of their digital appointments
We helped community pharmacists to get their voices heard. 55% of them told us they felt better since our report
We urged the Government to take action after we reported that 42% increase in the number of people struggling to see an NHS dentist
We've shared the reality of people in Medway living with asthma
Helped people like Bill who needed to understand what his rights were when registering for a GP
All the details, plus much more are in the report below, including information on our priorities for the year ahead:
We will support Patient Participation Groups to be the best they can be
We're already busy seeking more stories and experiences from a wide range of Medway communities
We will be visiting Care Homes to find out how they have improved
Would you like to get involved?
Join the action and volunteer with us! We're looking for people to help us achieve even more. If you like chatting and listening to people, or have a passion for helping your community; get in touch. Email us at enquiries@healthwatchmedway.com