Top Tips for lockdown health and well being
Many more people are suffering from anxiety, low mood or just feel 'plain fed up' because of the pandemic and the lockdown restrictions. This can often make us feel tired and can affect our enthusiasm for doing almost anything.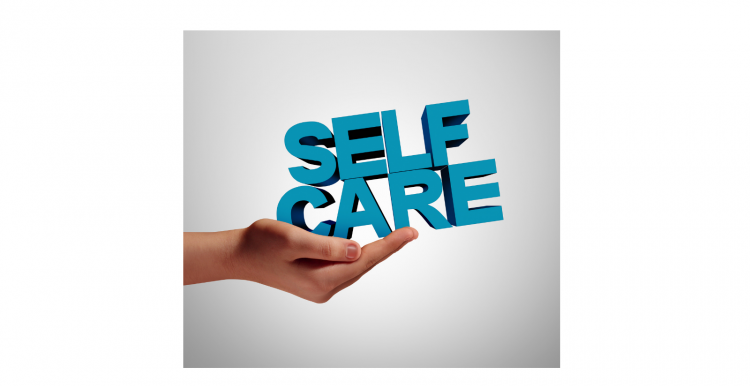 So what can we do about it? …...here are some top tips to help
Try to follow a routine and get some exercise
Exercise can help ease depression, stress, and anxiety, and aid in the management of chronic conditions, such as high blood pressure and diabetes. By finding new ways to get moving and stay motivated, you can take charge of your mood and well-being and regain a sense of control during lockdown.
Make sure you eat
Try to prepare nutritious meals if you can. Eating well is good for both your physical and mental health. Meals don't have to be complicated.  Simple meals can be fab such as baked beans on toast followed by fruit. Similarly, pasta with a bit of chicken, vegetables and pesto is also a good meal.  If you can:
A great resource is the NHS Eatwell Guide  https://www.nhs.uk/live-well/eat-well/the-eatwell-guide/
Keep hydrated
Drinking enough fluids helps your body function properly. The NHS Eatwell Guide recommends you have six to eight glasses of fluid a day and drink a bit more if you're exercising. Fluid can be water, fruit juice, tea, coffee etc but not alcoholic drinks!
Avoid the couch and binging
It can be easy to form unhealthy habits especially if we are feeling a bit down. These might feel like they are helping but often make you feel worse in the long term.
Take time to look outside
If you can go outside, then try going for a walk or run in a green space. If you can't leave your house, just looking out of your window can help. Take a few minutes to notice nature such as plants, trees, animals and clouds
Just imagining the outdoors can have a positive effect.  People exhibit a better mood and behaviour simply from viewing images of nature. 
 
Take time to switch off from online news and social media
It is important to stay informed but try not to constantly read or listen to the news.  Often the news is repeated throughout the day and often bad news predominates – switch it off if you find it makes you feel anxious, angry or stressed.
It may also be helpful to limit helpful to limit the time on social media.
Breathing is also a great way to relieve stress - taking some slow deep breaths can help reduce anxiety levels and help you reset. Another good technique is to breath in slowly through your nose then breath out through your mouth.
Maintain relationships
Many of us have been apart from some of our friends and family for a long time now.
Try to keep in regular contact using phone, text or video calls if you can. Writing letters or sending cards might  be a nice change if you're feeling tired of video calls or texts.
Try to enjoy spending more time with those you live with if you can.
If you know people who live alone, the elderly or those who are vulnerable try to keep in touch with them as best you can.
Help Children
Changing rules and routines can be confusing for children. Try to be a positive role model to help them learn how to manage in uncertain times.
Seek support
For many people, the idea of going into a lockdown may feel overwhelming. You might feel sad, anxious, stressed, angry or tired
If you're struggling, make sure you talk to someone about how you're feeling. This could be a partner, friend, your GP, your employer or a mental health organisation.
Support in Kent
Information is available at www.kent.gov.uk/wellbeing for people experiencing a range of mental health and wellbeing issues.
 
There is also a specific web page to help families with children or young people who might be experiencing difficulties at www.kent.gov.uk/wellbeingfamilies
 
Both web pages offer advice and signposting to other sites which can help in range of situations.
As part of the Release the Pressure campaign, a text service is also available to people who are struggling to cope and need immediate help. By texting the word "Kent" or "Medway" to 85258, you will start a conversation with one of the many trained and experienced volunteers who can give help at any time, wherever you are.
Finally. …...Be kind and remember…...It's natural to feel a whole range of emotions during times of uncertainty such as with the Covid 19 pandemic and lockdown.  Some days will be better than others. This is a time to be kind to yourself and to those around you. Be patient with yourself and others