Do you look after someone right now? There is help available for you
We're lucky enough to hear from Carers every week so we know just how brilliant they are and how vital it is that they get the support they need. Today marks the start of Carer's Week, and to celebrate we chatted to Tracey who is a Carer in Medway.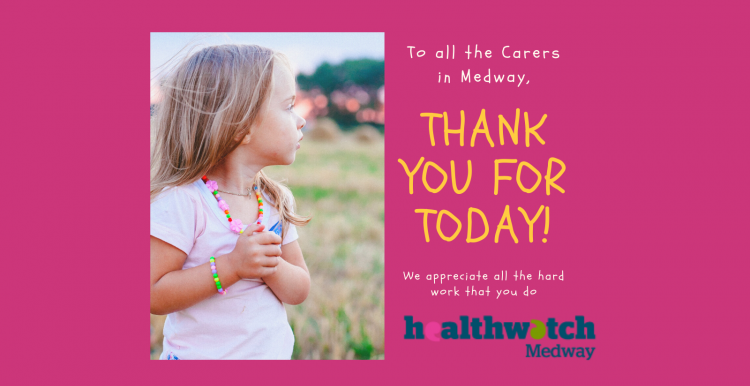 Tracey looks after her son who has a mental health condition. She tells us that although she is his Mum, she is still classed as a Carer. 
We chatted about what it's been like to be a carer through lockdown and why she wants to encourage other people who are looking after someone to come forward and get the help that is available.
Because I'm his Mum and I also work, people often don't see me as a Carer. But I am!
Tracey also works for Carers FIRST Medway helping people who are Carers with a whole range of issues, from complex topics like housing, to simple tasks like helping them to complete a form. Despite working with Carers, she didn't recognise that she was a Carer herself until her manager pointed it out.
Do you know someone who needs help?
Here at Healthwatch Medway, we've been working with Carers' FIRST throughout the pandemic to try and reach as many people as possible who are looking after someone to ensure they know that help is available. Maybe you know someone who needs help?
Call the Carers FIRST Helpline on 0300 303 1555 or email hello@carersfirst.org.uk
Together Healthwatch Medway and Carers FIRST are part of the Better Together Consortium which brings together voluntary organisations in Medway so that we can improve peoples' lives.