Giving Care Homes a voice : what has it really been like for Care organisations in Medway during Covid?
Throughout the pandemic, we have been talking to Care Homes across Medway to understand how they are coping.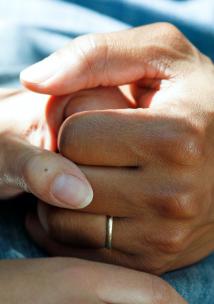 Today we have published a report detailing feedback from 53 organisations who care for people across Medway. This includes Care Homes, Domiciliary providers and Personal Assistants.  The report details what it has been like during COVID-19 and what lessons have been learnt.
The report highlights many individual stories and presents some clear themes including:
The greatest concern right now is to keep people safe
Personal Assistants clearly told us they felt left out and forgotten
45% of care homes told us they felt they did get the help & support they needed
69% of providers felt there were lessons to be learned including discharge from hospital, timely testing and better information for Personal Assistants
38% of providers explained that they did not always get the support from GPs that they needed
The biggest thing has been the pressure to take in residents who have Covid. I'd like to put a big sign and say no one to come in with Covid! They are still pressurising me now! But I am still not taking them until they have got a negative swab.
We are still awaiting kit tests for staff and resident Covid testing, been waiting 3 weeks.
Staff are tired. Some need counselling, mental health and wellbeing support.
We've already shared everything we heard with Medway Council and Medway Maritime Hospital. We'll be working with them and other Medway organisations to ensure they listen and act upon the feedback.