Is your work is affecting your health? Maybe it's time to do something about it?
We all know that a work life balance is hard to achieve. But sometimes we need to take a moment to step back and consider what we can do to help ourselves.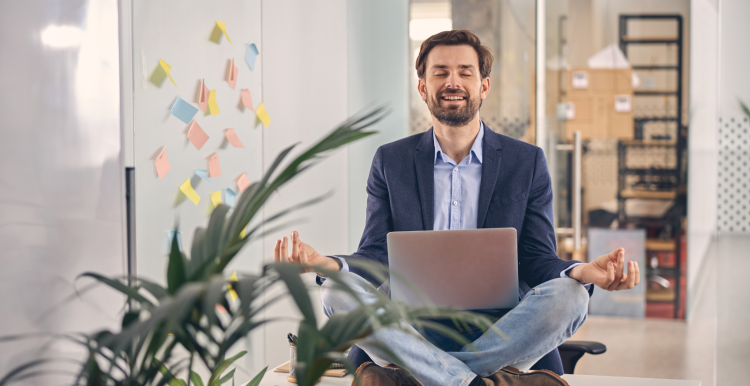 Being out of work can also affect us. Data suggests that being out of work can have a bigger effect on us than we would perhaps like to admit. The list includes: 
Increased risk of early death 
Limiting diseases 

Heart conditions 

Poor mental health 
Suicide 

Health-damaging behaviours 
This month we are celebrating National Employee Appreciation Day (March 3rd).  
We strive hard to ensure our team of staff and volunteers have a good work life balance. We want to make sure they know how much we value and appreciate them. It's part of our everyday culture, but National Employee Appreciation Day is a good excuse to go one step further. 
Today we are encouraging all our staff and volunteers to take time for themselves. Whether it's starting later in the morning, a longer lunch break, or finishing earlier, we are encouraging them to put themselves first. 
Could your organisation do more to make people feel healthy? 
In Kent and Medway businesses have been getting involved in improving the health of their staff in a variety of ways, including following the Kent County Council and Medway Council's Healthy Workplace programme.  
Available to organisations operating in the region regardless of size or sector, the programme intends to ensure: 
The right policies are in place to support health and wellbeing at work 

The workplace is supportive for good health and wellbeing 

A thorough staff training programme is provided to new and existing employees 

Line managers have help to be supportive and staff the chance to engage in healthy activities either in work or in their own time 
West Kent Mind is involved in the scheme. They offer their employers the following services: 
Initial consultation to discuss strategy and needs 

Bespoke workshops and short courses 

Drop in wellbeing sessions 
Lunch and learn or evening workshops 

Guest speaker slots on webinars, away days and induction programmes 

Contributions to blogs, wellbeing resources and welcome packs.